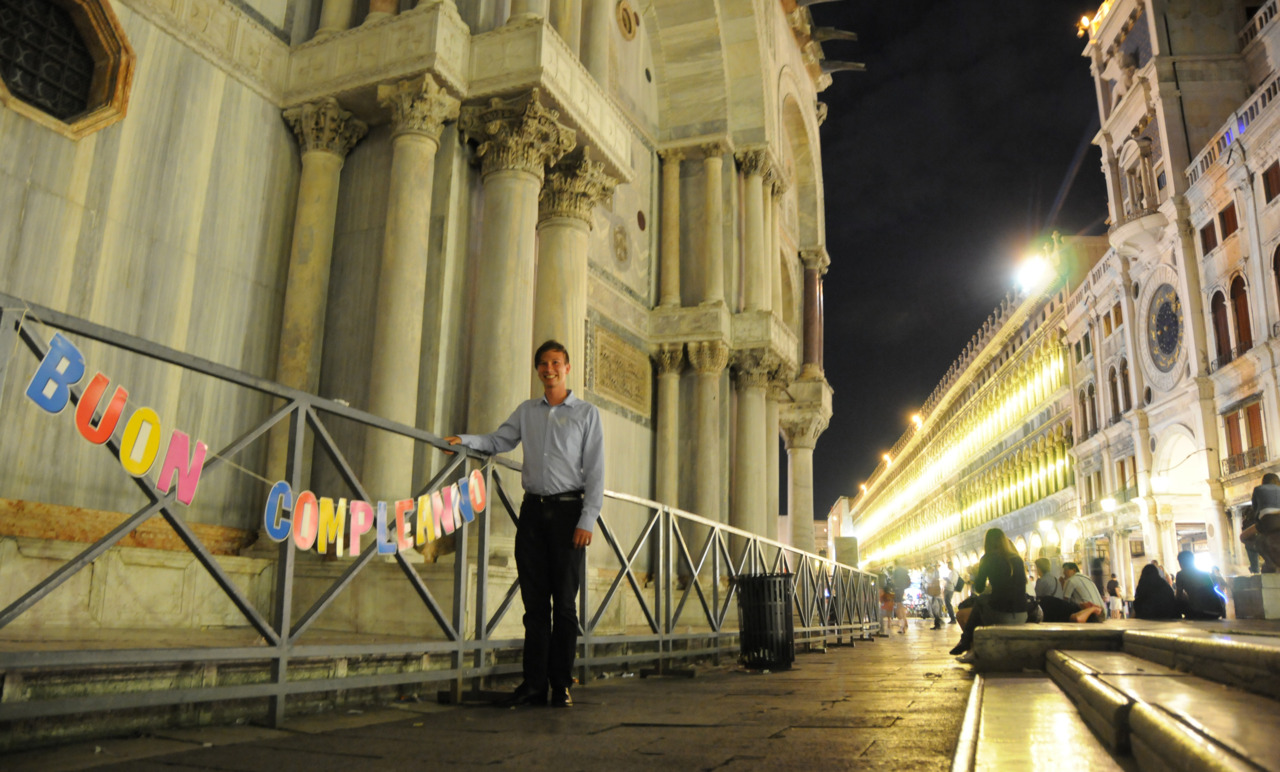 Buon Compleanno, Brodie! We rang in midnight in Piazza San Marco while taking night time shots of beautiful Venice - what a wonderful place to celebrate a birthday.
In the morning we all enjoyed a cooked breakfast before heading off for a Vaparetto (water bus) trip down the Rio Grande. We stopped off in the Jewish Ghetto which, these days, specialises in cheap wine, glass Brit milah ornaments and attempting to ensure everyone has a healthy supply of Shabbat candles!
Another short Vaparetto ride saw us on the glass-blowing Island of Murano were you can find pretty much anything made of glass and can watch demonstrations of the age-old glass-blowing techniques.
We had a delicious home-cooked meal for dinner before getting dressed up in our best gear and heading off to a concerto of Vivaldi's 'Four Seasons' in Piazza San Marco.
Brodie was surprised by a 'Buon Compleanno' (Happy Birthday) banner and a gelato cake complete with candles set up in Piazza San Marco! What an amazing place to celebrate a birthday and to have a surprise, impromptu, birthday party complete with strangers' best wishes! We wound up a very special birthday with a lovely bottle of red and a shot grappa!